Main page
Preparation
New Displays
New Themed Displays
Past Years
Directions
History
Personal Bio
Taking light Pics.
Credits
Awards
Sign Guestbook
View Guestbook
  America we love you all year round!
September 11, 2001 will be remembered by all. This year our Main display will have a Flag standing 10' x 16' and twin towers standing 12 feet tall.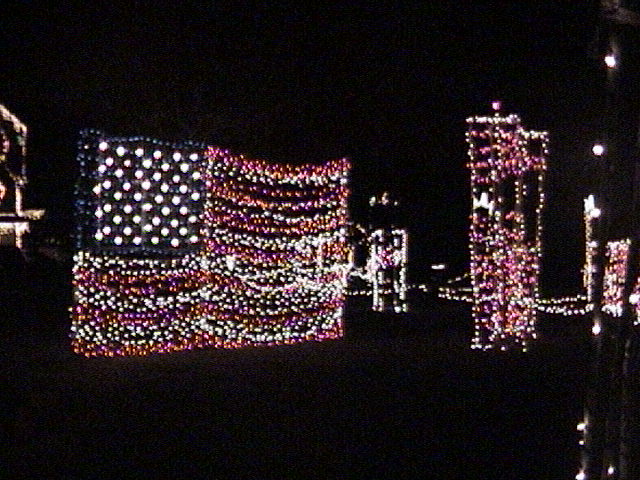 Please be aware that . . .
The 2001-2002 season will be the Chrsitmas City will be lit.